We are offering the weekly online classes in a sliding scale from 12 Euro - 14 Euro - 16 Euro.
Please choose from your genuine capacity to pay. If you are sitting in a place of financial hardship please let us know - your presence in class is the most valuable donation.
The special-theme classes as well as the 4-week courses have a different pricing.
All classes & workshops will be streamed via Zoom.  In case you cannot make it it time to class - a recording is available for you for 24 hours after the streaming.
Please pay your contribution to the paypal-account.
Reach out if you wish to make a bank transfer.
TUE & THU MORNINGS | 6.30AM -7.45 AM BERLIN TIME |  JAN 18 - FEB 10  |  ONLINE CLASS
Sadhana - a nourishing selfpractice course plus a private 1:1 session with Annette Hartwig
This course is an invitation to deepen or re-introduce the practice - however this unfolds. A daily reminder to open up and embracing personal & divine love. The mornings start with Shanti Mantras, Embodied Meditation and setting the mood for the day. Followed by some guided & Self practice.  Additionally a 45 Min. private class with Annette is included  to clarify any personal question you have in regards to your movement, meditation or pranayama practice or stress release techniques. Class language is german. Course fee: 145,- Euro Paypal now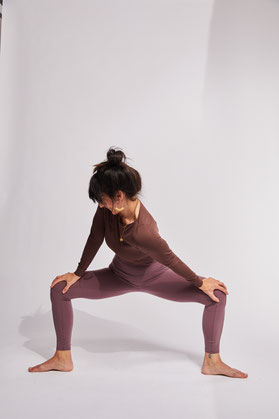 MONDAY JAN 17 - FEB 07  |  8AM -9AM BERLIN TIME |  ONLINE CLASS
Sing me awake - Sutra & Mantra Chanting Course with Annette Hartwig
Start your day with 60 min. of Chanting the Yoga Sutras as well as Bhakti & Shanti mantras. Chanting is lifting the mood, refreshes the soul and enhances clarity & concentration. Included is a Hand-out and recording for you to keep practicing on your own. Course fee for 4x Chanting: 45 Euro Paypal now
SUNDAY JAN 30 |  4PM - 6 PM BERLIN TIME  |  ONLINE CLASS
Rest & Recharge - special class with Annette Hartwig
This special is for you if you would like to support your nervous system and dare to be you. Envoking a feeling of joy, connection and nourishment. Taking steps towards being & resting. Encouraging the sense of well-being & ease in the body. Includes free movement, dance, facia release, yin yoga, mantra, embodied meditation and guided shavasana. All levels welcome. Class language is german.  Workshop Price: 30,- Euro Paypal now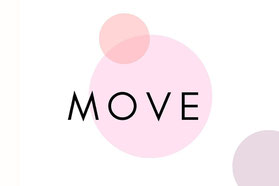 EVERY TUESDAY |  7PM BERLIN TIME  |  ONLINE CLASS
Slow Flow with Annette Hartwig
Grounding & gentle class (75 min.) Mobility & vinyasa informed movement. A playful refinement of essentials. Includes breathing exercises & mantra. Helps building stamina, strength & presence. All levels welcome. Class language is german. Paypal now
EVERY SUNDAY  9AM BERLIN TIME  |  EVERY FIRDAY 6PM BERLIN TIME   | ONLINE CLASS
Morning Flow with Annette Hartwig
Harmonious yet challenging class (75 min) weaving together a steady flow, breathing & the more subtle aspects of the postures. Playful & creative movement from essentials to more elaborate postures. Class language is german. Paypal now