The weekly online classes are offered in a sliding scale from 8 Euro - 12 Euro - 16 Euro. Please choose from your genuine capacity to pay. We trust that we will meet in the spirit in which these classes are offered. If you are sitting in a place of financial hardship please let us know - your presence in class is the most valuable donation.
If you are joining our online classes for the first time it is essential to contact us so that we can send you the Zoom Link via Email. Please pay your contribution to our paypal-account. Reach out if you wish to make a bank transfer.
All courses, workshops & classes will be streamed via Zoom.  If you cannot attend the live class - the recording is available for 24 hours after the stream
ONLINE | SEPT. 07 - 30  | TUESDAYS & THURSDAYS | 6.30AM BERLIN TIME
UP - Early morning classes with Annette Hartwig
Start your day with a morning meditation, Shanti Mantras, Standing led class and continue into Self-Practice. You can practice as long as you time-schedule allows and/or go into shavasana after the led standing poses. Annette will support you with individual guidance & verbal adjustments. Max. 12 particpants to keep it cosy. Everyone welcome.  Flatrate for all classes: 69 Euro // Drop In 14 Euro. Paypal now
ONLINE COURSE  | NEW DATE IN OCT.  | 7.30AM BERLIN TIME
Sing me awake - Sutra & Mantra Chanting Course with Annette Hartwig
Start your day with 60 min. of Sutra Chanting and other Bhakti & Shanti mantras. Chanting is lifting the mood, refreshes the soul and enhances clarity & concentration. Inkluded is a Hand-out and recording for you  to keep practicing on your own. Course fee for 4x Chanting: 45 Euro Paypal now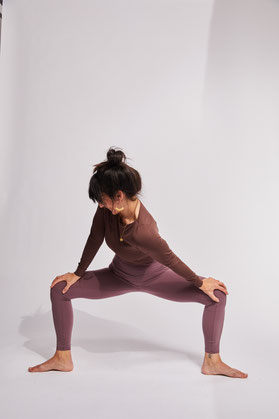 ONLINE CLASS  |  EVERY THURSDAY 7PM BERLIN TIME  |  6PM LISBON TIME
Mobility Flow with Annette Hartwig
An energising yet gentle 75 min. class with a creative blend of yoga, functional mobility, playful refinement of essentials and soothing breathing techniques. All levels welcome Paypal now
ONLINE CLASS |  EVERY SUNDAY  | 9AM BERLIN TIME  | SEPT. 19 & 26
Morning Flow with Annette Hartwig
A 75min. harmonious class with a focus on steady flow (vinyasa), breathing and the subtle, energetic aspects of the asanas. Includes a mix of the 1st + 2nd series of Ashtanga. Paypal now
ONLINE CLASS |  SEPT. 07 + 21  | TUESDAY 9PM BERLIN TIME  | 8PM LISBON TIME
I AM Yoga Nidra Class & Mantra with Annette Hartwig
A nourishing class to drop effortlessly into a deep state of relaxation & wholeness. 
No previous experience needed.