WELCOME
yogabija facilitates yoga retreats, workshops, intensives, immersions & trainings. We are offering nurturing experiences to enjoy a pause from daily routines. A genuine opportunity for continual growth. A safe & playful space that allows everyone to explore the rich diversity of life with curiosity & wonder. And bringing people together with the dedication to embrace more clarity, compassion and wholeness.
DAWN COLLECTIVE SHALA  |  PORTUGAL
Mysore Intensive New-Years with Annette Hartwig
December 29, 2021 - January 03, 2022
ONLINE CLASS  |  TUESDAYS & THURSDAYS
UP - Early morning classes with Annette Hartwig
Start your day with a meditation, Shanti Mantras, Standing led class & continue into Self-Practice. Max. 12 participants to keep it cosy. Everyone welcome. No previous experience needed. more
WEEKLY ONLINE CLASSES  |  75 MIN.
Morning Flow & Mobility Flow with Annette Hartwig
Morning Flow every Sunday at 9am
Energising. Grounding. Refreshing.
Mobility Flow every Tuesday at 7pm
More slow. Increasing stamina & mobility.
More details & booking here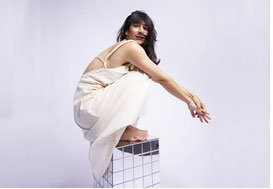 IN-PERSON WORKSHOPS  | OCT & NOV 2021
In-Person Workshops with Annette Hartwig.
Hamburg Oct. 29 -31
Goslar Nov. 05 - 07
Munich Nov. 11 - 14
Magdeburg Nov. 19 - 21