HELLO AND WELCOME
yogabija facilitates yoga retreats, workshops, intensives & trainings. We offer nurturing experiences to enjoy a pause from daily routines. A genuine opportunity for continual growth. A safe & playful space that allows everyone to explore the rich diversity of life with curiosity & wonder. Bringing people together with the dedication to take steps towards more clarity, compassion and wholeness.
MARCH 12 -18 + MARCH 20 -26, 2022  | TIROL
Ashtanga Yoga Winter Retreat, Österreich with Annette Hartwig & Daniel Schudt.
We are delighted to announce our annual winter retreat in the austrian mountains. Currently we are accepting pre-bookings to hold a spot for you. Class language is german read more
JUNE 8 - 12 | JUNE 15 - 19 | JULY 31 - 04 AUG SEPT 07 - 11 |  PORTUGAL
Mysore Intensive Summer Program with Annette Hartwig
Join for a non-residential retreat at the Dawn Collective Shala for a transformative journey, a collective rest and heartfelt moments. Class language is english. read more
WEEKLY   |  ONLINE CLASSES
Morning Flow & Slow Flow with Annette Hartwig
Sundays 9am FLow Class

Harmonious. Energising. More challenging.
Fridays 6pm Flow Class

Harmonious. Energising. More challenging.
Tuesdays 7pm: Slow Flow
Grounding. Gentle. Building awareness, stamina & mobility  read more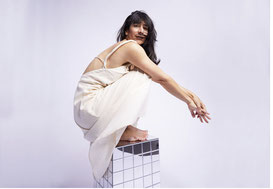 SUNDAY, JAN. 30, 2021   |  ONLINE
Rest & Recharge - special class with Annette Hartwig
This is for you if you would like to support your nervous system and are longing  to be more you. Encouraging the sense of well-being & ease in the body. Includes yin yoga, mantra, dance, facia release, embodied meditation & guided shavasana Read more
MAY 18 -26 | SEPT. 28 - OCT. 06 |  PORTUGAL
Yoga Immersion / Training with Annette Hartwig
This unique 45hr training is for yoga teachers, practitioners and everyone who is curious to deepen their experience of yoga. Class language is english. read more