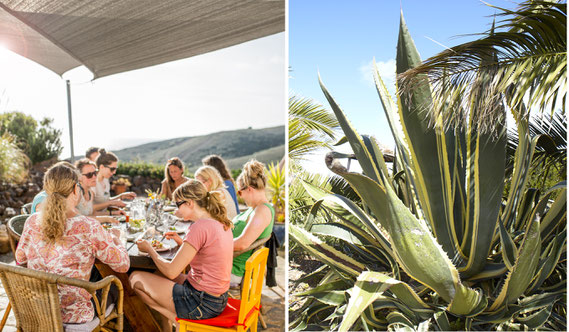 YOGA RETREATS.
On a yogabija retreat you will have the luxury to dedicate time to the things you really care about. Together we will spend a week in a supportive environment that allows you to journey through the layers of your mind, body and breath - relaxing and softening into pure being-ness.
All venues are selected by us with best care and are located at our favorite spots close to the ocean or in the mountains.
Our aim is that you leave a yogabija retreat feeling grounded by the calming sounds of nature. Inspired by insightful and  inclusive yoga. Nourished through healthy & local food and a noble awareness in your body. Join us for a transformative week that reminds you how amazing life can be.
We welcome people of all yoga levels, from beginner to advanced.