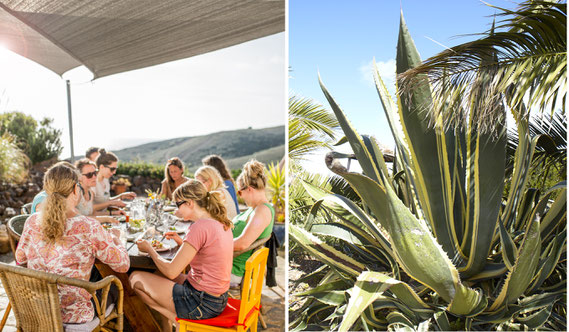 YOGA RETREATS.
On a yogabija retreat you will have the luxury to dedicate your time to all the things you really care about. Together we will spend a week in a supportive environment that allows you to journey through the layers of your mind, body and breath - relaxing and softening into pure beingness. Remembering a state of wholeness and wellbeing.
All venues are selected by us personally with best care and are located at our favorite spots close to the ocean or in the mountains. Our chefs will cater delicious, healthy, regional farm-to-table food.
Our aim is that you leave a yogabija retreat feeling grounded by the calming sounds of nature. Inspired by insightful and inclusive yoga. Nourished through yummy food and anchored in noble awareness in your body. Join us for a transformative week that hopefully reminds you how amazing life can be.
All yoga levels, gender and nationalities are welcome at our retreats. Just come as you are - as a beautiful being and expression of life.
OCT 07 - 13  |  OCT 14 - 20   |  DEC 28 - JAN 03, 2024  |  ODECEIXE, PORTUGAL
Ashtanga Yoga & Meditation Retreat with Annette Hartwig & Pink Elephant Cooking
MAY 22 - 28, 2023 |  YOGA RETREAT | CARRAPATEIRA, PORTUGAL
Ashtanga Yoga Retreat with Dena Kingsberg & Jack Wiseman.