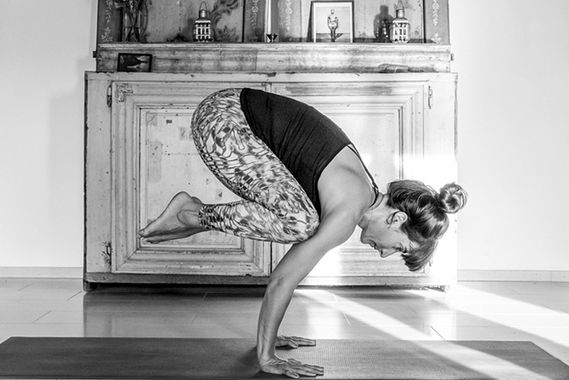 IN-PERSON WORKSHOP  |  OCT. 29 - 31 HAMBURG,  MONKEY MIND YOGA
Let your heart speak - an inquiry into movement, breath & spirit with Annette Hartwig
This workshop is for everyone with the desire for more clarity, stability and inner radiance. Listening to the whispers of the heart as a choice and practice. Using a variety of traditional and modern techniques to explore movement forms and redefine asanas. Re-awakening a sense of belonging and recognizing needs and boundaries.

The morning sessions begin with Embodied Meditation, breathing exercises & mantra. In guided form Annette will offer flowing movement sequences with a daily changing focus that will enrich your own yoga practice with more joy, presence and sustainability.

Two afternoon sessions on Saturday & Sunday will bring additional inspiration through detail work & modifications for more complex asanas, Functional Movement. Intention-Setting which helps to overcome the blockages of body & mind. Journaling, stress release techniques and I AM Yoga Nidra.

All are welcome to attend.  Bring something to paper & pen and a tennis ball.

Price: The Workshop is offered in a sliding scale. Please choose from your genuine capacity to pay. We trust that we will meet in the spirit in which these classes are offered.
Registration & more infos through: Monkey Mind Yoga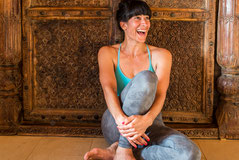 Annette Hartwig is a 20+ years Ashtanga Yoga teacher, MindBody-Therapy-Practitioner, Somatic Stress Release® Facilitator and FRC® Mobility specialist. She teaches Yoga & Meditation worldwide and is a longterm student & assistant of Dena Kingsberg.

Annette believes that life is best lived through the lenses of curiosity, discipline & compassion. Her emphasis on being receptive in each moment invites a nurturing space where flow and a state of wellbeing is possible and the deeper aspects of the practice naturally unfold. Annette is director and co-founder of yogabija, a platform for yoga retreats & workshops in Europe and the co-creator of the Dawn Collective Yoga Shala in Arrifana, Portugal.