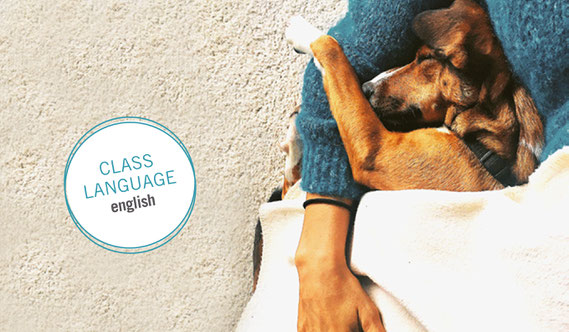 ONLINE CLASS  |  AUGUST 8 & AUGUST 28, 2021  |  8 PM BERLIN  |  7 PM LONDON + LISBON
I AM Yoga Nidra - fullmoon & newmoon special
A complementary class every full- and new-moon to restore and nurture your whole being.  I AM Yoga Nidra is a guided form of awareness techniques including meditation, body & breath exercises which allows you to drop effortlessly into deep relaxation without you doing anything. It is typically commenced laying down or sitting up comfortably.  No previous experience is needed for this class. Just to name a few, Yoga Nidra is releases excess tension & anxiety, improves your nights sleep quality and boosts your immune system. It is incredibly healing and absolutely delicious.

Though called "Yogic Sleep" it is a wakeful state of profound introversion where the body-mind recuperates and you can bathe in the natural state of wholeness. Simply being. Flowing. During the I AM Yoga Nidra we will plant an intention for your life and for the practice right in the bliss body (anandamaya kosha) supporting you to navigate graciously through this stormy weather.

Sliding Scale: Each session is offered in a sliding scale from 8 Euro - 12 Euro - 16 Euro. Please choose from your genuine capacity to pay. We trust that we will meet in the spirit in which these classes are offered. If you are sitting in a place of financial hardship please let us know - your great presence in class is the most valuable donation.

Registration & Streaming
All sessions will be streamed via Zoom and will be video recorded for the ones who cannot attend live in person. Re-watching the recording will be available for 24 hours.

Please register via email You will then receive information to pay the Workshop via Paypal or bank-transfer. A Zoom-Link will be sent out about 30-45 min. before the class starts.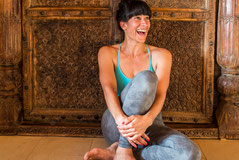 Annette Hartwig is an Ashtanga Yoga teacher, MindBody-Therapy-Practitioner (in training), IAM Yoga Nidra Facilitator and FRC® Mobility specialist. Annette has been  teaching Yoga &  Meditation worldwide for more than 2 decades and is a longterm student & assistant of Dena Kingsberg. Various in-depth-studies with Richard Freeman, Clive Sheridan, Emil Wendel and Scott Lyons have been enriching her own practice.

Annette's teaching is undogmatic, potent and encouraging. Her emphasis of being present in each moment invites a nurturing space filled with honesty and compassion where genuine change is possible and the deeper aspects of the practice naturally unfold. Annette is director of yogabija, a platform for yoga retreats & workshops in Europe and the co-creator of the Dawn Collective Yoga Shala in Arrifana, Portugal.