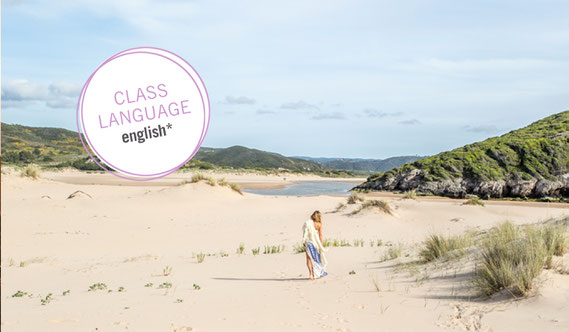 ONLINE 4-WEEK COURSE  |  MARCH 5 - 31, 2021
The poetry of listening - embodied meditation & mantra course
The most elegant act of listening is perhaps the listening without trying to judge, fix, expect or flavour anything. This course offers a stable and open container twice a week for the ones who would like to explore, reconnect and encourage this deep & elegant listening. Poetry of Listening is an invitation to nurture the inner relationship as well as tuning comfortably into the external environment to re-establish a spaciousness for more love, kindness and acceptance.
Anchoring in the present moment by broadening the awareness of the body via spontaneous feelings, sensations and the felt sense of the body. Allowing to hold space for ourselves and acknowledging what wants to be perceived. Supporting what, who and where we are. Even perhaps sitting more comfortably with discomfort. And moving in a direction towards more clarity, vitality and inner abundance.

This experiential 4-week-course embraces  a composition  of Meditation, soothing pranayama, Somatic exploration & Embodied awareness practices as well as Mantra & Mudra.
* The Course will be held in english, unless all participants speak german.

The course includes:
8 morning classes - 75 min. (Wednesdays & Fridays)
Recordings are available for a replay for 48hrs after the live-stream
One personal 1:1 meeting 30 min. (at some scheduled time during the course)
Private Facebook Group for sharing experiences & questions within the community.
Max 12 participants to keep it cosy.
Dates & Timezone:
Live-Classes are on Wednesdays & Fridays: March 5, 10, 12, 17, 19, 24, 26, 31.
8am - 9.15am Berlin time // 7am - 8.15am Lisbon and London time

Course Fee.
The Workshop is offered in a sliding scale from 130 -190 Euro. Please choose from your genuine capacity to pay. Please let us know if you are sitting in a place of financial hardship as your presence in class is the most valuable gift. Higher donations are welcome from those who sit in a more comfortable seat and wish to support those who do not. Please transfer your payment via Paypal:
paypal.me/AnnetteHartwig021

Registration & Streaming
All sessions will be streamed via Zoom and will be video recorded for the ones who cannot attend live in person. Each class will be available for re-watching for another 48 hours.
A Zoom-Link will be send out about 30-45 min. before the class starts.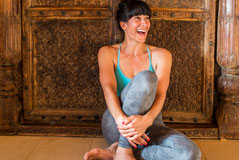 Annette Hartwig is an Ashtanga Yoga teacher, MindBody-Therapy-Practitioner (in training), IAM Yoga Nidra Facilitator and FRC® Mobility specialist. Annette has been  teaching Yoga &  Meditation worldwide for more than 2 decades and is a longterm student & assistant of Dena Kingsberg. Various in-depth-studies with Richard Freeman, Clive Sheridan, Emil Wendel and Scott Lyons have been enriching her own practice.

Annette's teaching is undogmatic, potent and encouraging. Her emphasis of being present in each moment invites a nurturing space filled with honesty and compassion where genuine change is possible and the deeper aspects of the practice naturally unfold. Annette is director of yogabija, a platform for yoga retreats & workshops in Europe and the co-creator of the Dawn Collective Yoga Shala in Arrifana, Portugal.