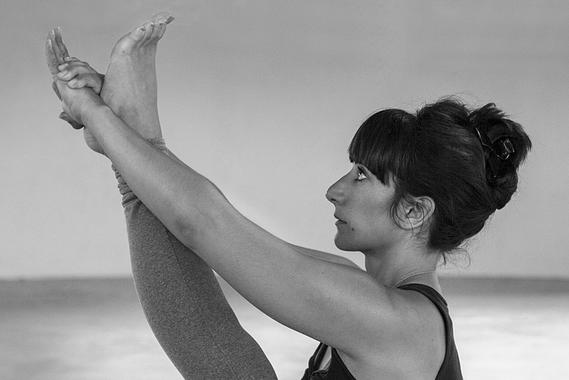 IN HAMBURG AT MONKEY MIND YOGA & ONLINE WORKSHOP // NEW DATE SOON, 2021
Elevate - Nurturing the source within.
This workshop is for all those who would like to reconnect with their inherent power and intuition as well as feeling more vibrant and alive. More then ever, it is now so important to establish a  nourishing connection with ourselves on a daily basis so that we can navigate this stormy weather with more ease and grace.
Annette wil lbe sharing from 20 years of practice & teaching weaving in various contemplative techniques & reset tools such as vinyasa yoga, embodied meditation, mantra, somatic stress release techniques, dance, self-care & journaling as well as soothing pranayama and yoga nidra. Each session will support you to feel comfortable & safe in your own skin, and to trust the infinite source within you that radiates clarity, strengths & lightness.

Everyone is welcome. For the workshop you will need comfortable clothes (yoga gear), pen/paper and your individual, usual props.
Schedule:
Friday 7.30pm - 9pm
Samstag 4pm - 6.30pm 
Sonntag 9am - 11.30pm 

Price: The Workshop is offered in a sliding scale from 88 - 108 - 128 Euro. Please choose from your genuine capacity to pay. We trust that we will meet in the spirit in which these classes are offered.
Registration and Streaming:
Please book through Monkey Mind Yoga, Hamburg

All sessions will be streamed via Zoom and will be recorded for the ones who cannot attend live in person. Re-watching the recording is available for 48 hours after the live session.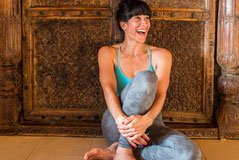 Annette Hartwig is an Ashtanga Yoga teacher, MindBody-Therapy-Practitioner, Somatic Stress Release® Facilitator, and FRC® Mobility specialist. She teaches Yoga & Meditation worldwide since more than 2 decades and is a longterm student & assistant of Dena Kingsberg. 
Annette believes that being present is often a wild thing and life is best lived through the lenses of curiosity, discipline and compassion. Annette's emphasis of being present & receptive in each moment invites a nurturing space where flow is possible and the deeper aspects of the practice naturally unfold. She is director and co-founder of yogabija, a platform for yoga retreats & workshops in Europe and the co-creator of the Dawn Collective Yoga Shala in Arrifana, Portugal.